Kairros Interpreting Service (KIS)
We know the language barrier can act as a roadblock for successful client outcomes, so our newly launched in-house interpreting service is available to all clients to support them in their recovery journey.
The benefits of using KIS
Common languages serviced:
Arabic
Cantonese
Dari
Farsi
Hazaragi
Hokkien
Korean
Mandarin
Nepali
Persian
Vietnamese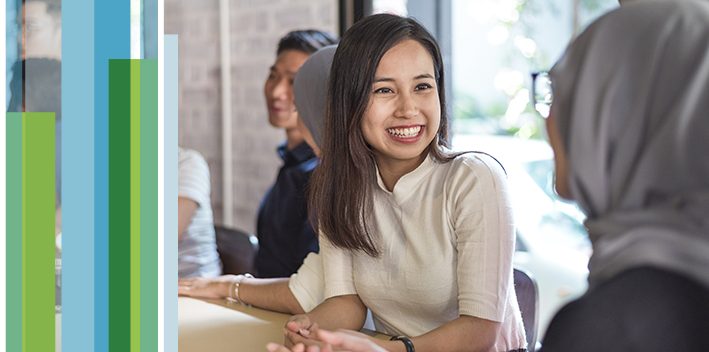 "Using an interpreter allowed me to communicate with the treating doctor better. Also, the doctors and specialists in my local did not speak my native language (Cantonese); therefore, my treatment options were limited, whereas, with an interpreter, I had more freedom in selecting the treatment and shortening the wait time."
Fees and charges
KIS is available to all clients at a rate of $140 per hour* (GST excl). Please see the below tabs for specific information and booking requirements for this service.
Minimum booking of 90 minutes for on-site interpreting, charged in 15 minute increments beyond 90 minutes for duration of booking
Minimum booking of 30 minute for tele-interpreting, charged in 15 minute increments beyond 30 minutes
Travel charges for on-site interpreting additional if assignment is 20km outside CBD or from interpreters' base location.

Perth- calculated from 3 Hassler Road Osbourne Park
Melbourne – calculated from 485 La Trobe Street, Melbourne
Canberra – calculated from 1 Franklin Street, Manuka
Sydney – calculated from 32 Market Street, Sydney
Southport – calculated from 9 Lawson Street Southport
Brisbane – calculated from 295 Ann Street Brisbane
Any assignment outside the specified range will incur travel time and mileage charges. Travel time is charged at the regular hourly rate and mileage is calculated at 72 cents per km. An initial estimate of the travel time and mileage amounts will be calculated using ww.whereis.com. This is done to give both Kairros and the client an estimate of the total costs involved. However, if travel time and mileage amounts exceed the initial estimate due to road works, traffic, etc, the greater amount will be used to replace the initial estimate for invoicing purposes.
In the event that a booking has a scheduled length of less than 1.5 hours, any travel time will be deducted until the 1.5 hour minimum booking time is met. Thereafter any travel time will be paid in addition to the minimum 1.5 hour booking fee.
Full payment will be required for any cancellations received less than one full business day (Kairros Office hours are 9.00am – 5.00pm (AEST) Monday to Friday) prior to the commencement of an appointment. (Weekends and public holidays are not deemed as business days).
Book an interpreter with Kairros
Speak to a member our team today to hear how our Kairros Interpreting Service can support your clients